Work out how much bark or mulch you need?
Use our Calculator or Get in Touch!
Decorative Bark and Mulch
Your local supplier of Quality Landscaping Products throughout Hampshire and West Sussex.
Denmead Turf and Topsoil Landscaping Mulch and Bark are both derived from from sustainably produced wood. It is a natural product and will enhance the appearance of all landscaping projects.
Benefits of Landscaping Bark
Wood barks are commonly used as garden mulches to sustain healthy growing plants and lawns throughout Hampshire and West Sussex
Soft landscaping designs can be tied together with decorative wood bark used in raised beds and borders
Wood barks reduce the likelihood of weeds freely growing due to a layer of bark strategically placed around the flowers and shrubs in your garden.
Plants will benefit from wood bark during hot weather because the barks collectively retain moisture, which is released gradually without oversaturating the soil
Wood barks serve as an insulation to protect the plants and roots from suffering the effects of frost and ice during the winter
The nutritious products delivered by Denmead Turf and Topsoil mean that Hampshire and West Sussex customers can help to improve the quality of their soil by encouraging organisms to thrive in an extremely inviting habitat.
excludedecorativebark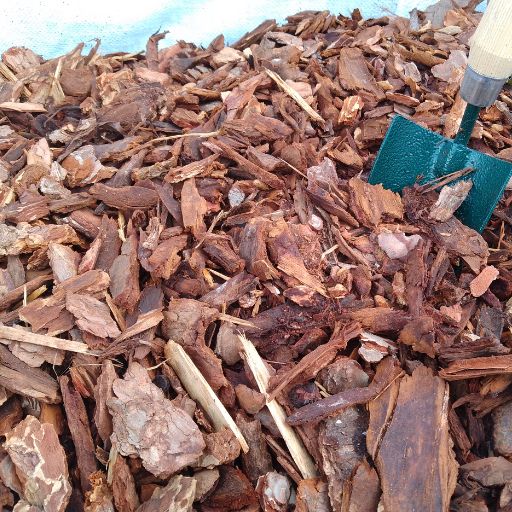 Our bark & mulch options
Wood Chip Mulch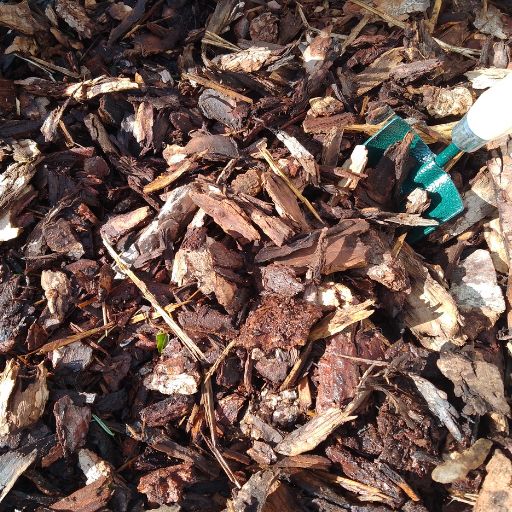 Denmead Turf Wood Chip Mulch is ideal for covering flower beds to improve moisture retention during hot weather
Can also provide nutrients to your soil, breaking down over time into your soil in a similar way that occurs on the forest floor.
Can be used to reduce weed growth in flower borders by depriving them of light
Can cover root systems of plants in your borders, which provides them protection during particularly cold spells and around trees to reduce grass growth, which can adversely affect the tree's growth
Can also help to fill in or cover over muddy areas
Available in 700L (0.7m3) bulk bags.
Decorative Bark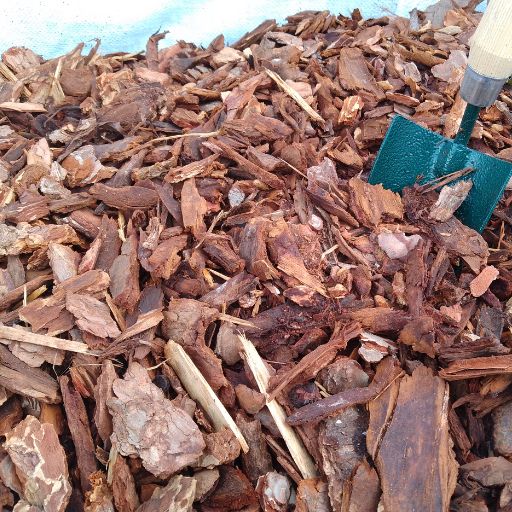 Denmead Turf Decorative Bark is a quality, durable, golden-brown pine bark. Its attractive appearance and shape make it ideal for beds and borders.
It can also be used to inhibit weed development, improve moisture retention and act as insulation for plant roots, reducing plant loss in cold weather.
Available in a 700L (0.7m3) bulk bag or for larger areas, as a loose, tipped load.
Play Grade Chip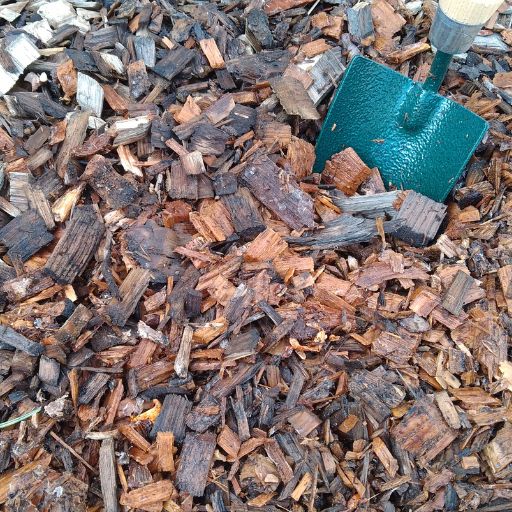 Denmead Turf and Topsoil provide play chip for your garden play areas and to commercial play areas throughout Portsmouth, Southampton, Chichester and the wider Hampshire and West Sussex areas.
Our Play Chip wood barks are ideal for under swings, slides, climbing frames and trampolines because of their ability to absorb impact and prevent injury. For use in public parks and playgrounds, Play Grade bark adheres to BS EN 1177 for Impact Attenuating Playground Surfacing Determination of Critical Fall Height. This means that parents can rest assured that the health and safety of their children is the main priority for commercial customers using this product.
Available in 700L (0.7m3) bulk bags
Additional advantages for play grade bark include:

Easy material for keeping homes and parks tidy
Clean and durable alternative to other types of surfaces
Reduces weed growth or, if used with a weed control fabric, can stop weeds affecting the area altogether.
Other items available
A bespoke seed blend providing a hard-wearing and attractively thin-bladed grass that is perfect for a family lawn. It has drought resistance built in, and is an all-rounder with some resistance to shade and is low-maintenance, suitable for all landscaping and domestic applications.

A 10mm screened, loamed topsoil perfect for using when laying turf or for raised beds and borders. It can be supplied in 900L bulk bags or, for larger amounts, as a loose, tipped load.

We supply bulk bags of 10mm and 20mm gravel as well as building and sharp sand, ballast and type 1.
About Denmead Turf
Denmead Turf & Topsoil is a family-run business based near Portsmouth. We pride ourselves on supplying repeat customers across Hampshire and West Sussex with competitively priced, premium quality turf and topsoil, delivered straight to your doorstep or can be collected from our yard in Denmead, no order is too big or too small.
Opening Hours
Mon – Fri 08:30 – 16:30
Saturday 08:30 – 12:30
Sunday Closed
Why choose us?
Personal service from helpful, knowledgeable staff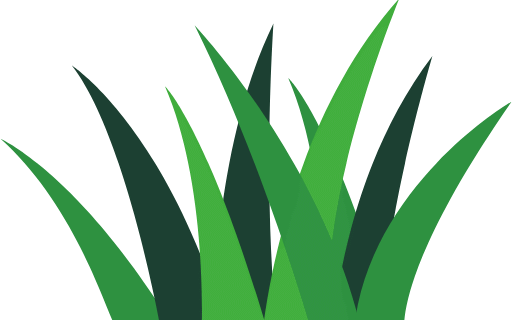 Denmead Turf pride itself on providing great customer service and advice on everything from how much turf or topsoil you need to how to care for your newly laid lawn. Whether you need to collect a few rolls of turf from our yard or 1000m2 delivered to site we can provide assistance to complete your project. We work with both homeowners improving their gardens and professional landscape gardeners and builders to provide materials for large scale projects.
Premium products
at
competitive prices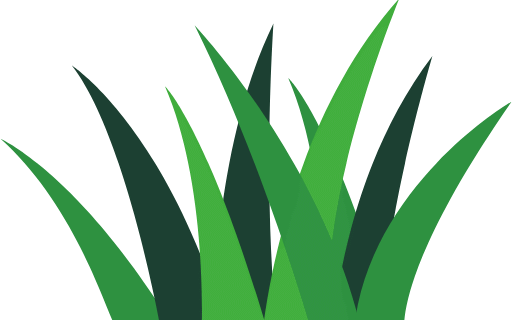 We have a selective range of products available in our yard that provide our customers the best quality products to create their perfect garden for the best price. We have turf and topsoil to create your beautiful family lawn. Our topsoil is also perfect for your raised beds and borders, and we stock a range of mulch and decorative bark products to provide weed-control and moisture retention for your flower beds. We also have a range of building products in bulk bags, including gravel, sand and ballast.
Buy 1 roll or 1000, we sell any amount to the general public or to trade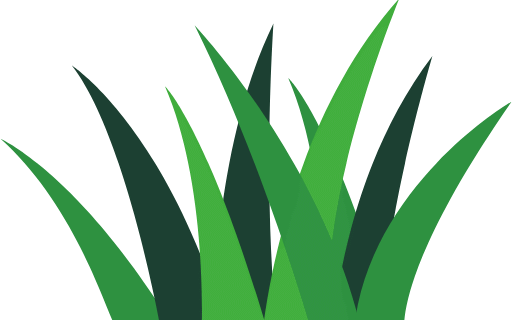 Whether you need a 1m2 roll of turf to patch your existing lawn or 1000m2 for a large landscaping project we always strive to meet the needs of our customers. Collection from our yard in Denmead (PO7 6NU) at the back of Parker's DIY shop is available or we will deliver turf and bulk bags for an additional charge.
A local
trusted and reliable
family business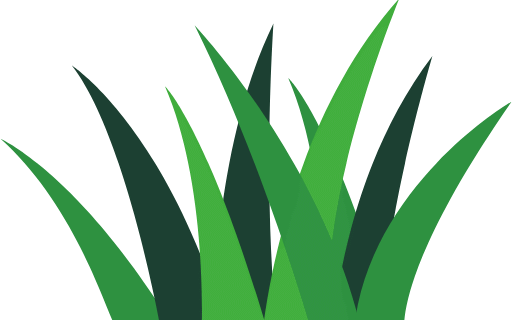 As part of the Parker's DIY shops family, we are a local business who takes pride in providing quality products and service to Waterlooville, Portsmouth, Fareham Hayling Island and Wickham. In addition, we can deliver as far as Chichester and the Witterings to the east and Winchester and the Hedge End area to the west of Denmead. We take pride in providing a personalised service and high-quality products to help customers achieve their beautiful lawns and gardens they desire.
Not sure what you turf options you need? Give us a call and we would love to help.