Work out how much turf you need?
Use our Calculator or Get in Touch!
Turf
The strong sword and root system makes the turf easier to lay while the predominantly shorter stem varieties require less frequent cutting.
This makes our turf ideal for both domestic and commercial applications, and gives you a low-maintenance, lovely looking lawns as approved by the Turfgrass Growers Association.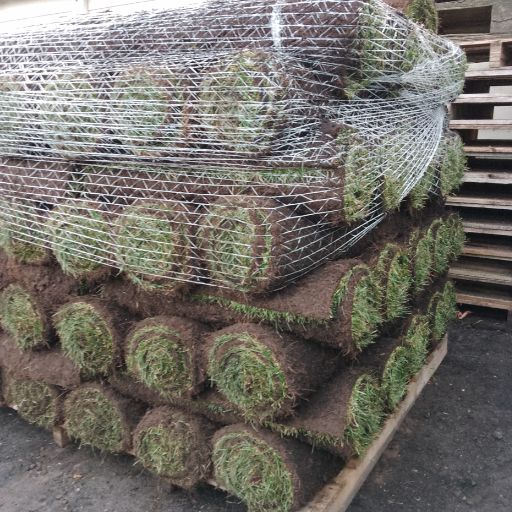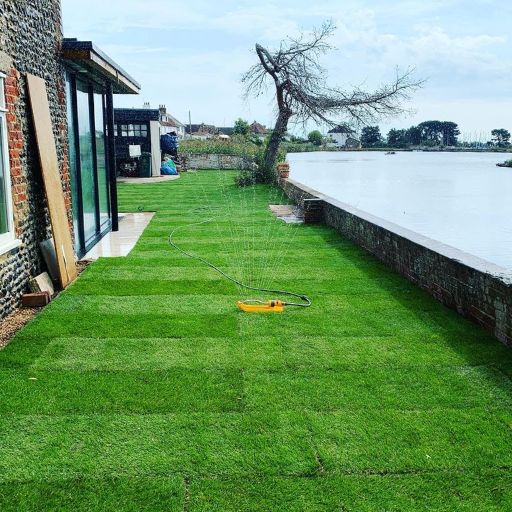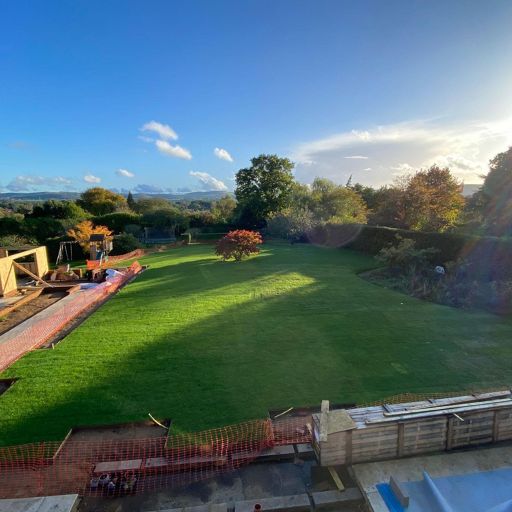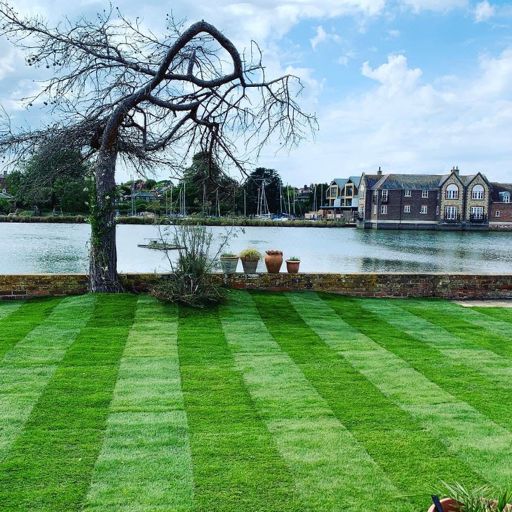 Above photos kindly supplied by Operation Landscapes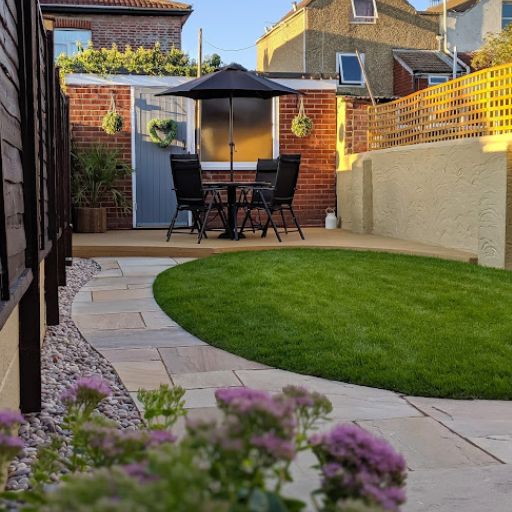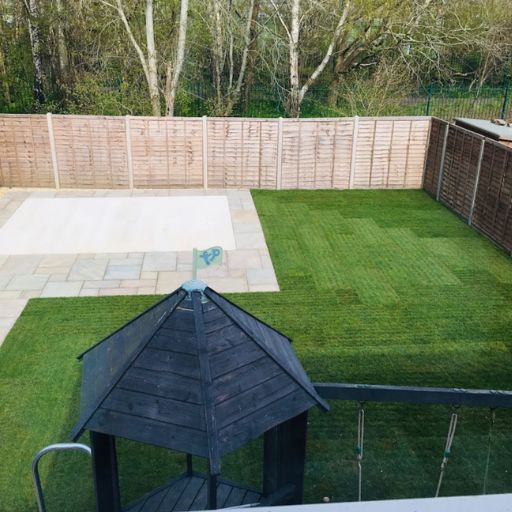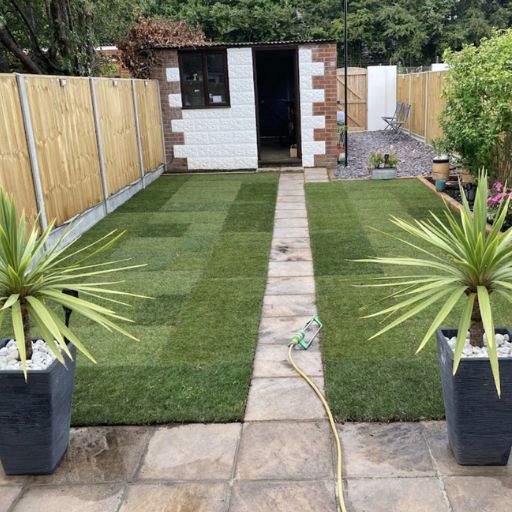 Above photos kindly supplied by Stone Green Landscapes
FAQs
How much turf do I need?
Use our turf calculator!
Measure the length and width of the area in metres or feet and use our area calculator, for irregular areas divide into shapes and calculate each area before adding together. Alternatively, phone us with your measurements and we'll work it out for you!
What are the measurements of each turf roll?
Each roll of turf is approx. 1m²
600mm wide by 1.6m long and up to 50mm thickness of soil and roots.
Do you have a minimum order?
No, we take orders from 1x1m² roll of turf up.
Can I collect my turf?
Yes, check our Contact Us page for directions to our Denmead Yard.
You will need to phone us to order and pay for your turf ahead of time to guarantee it will be waiting for you.
How heavy is each turf roll?
If you want to collect your turf, each turf weighs from 15-20kg so take this into account if you want to collect your turf.
How do I lay turf?
The important part of creating a new lawn is the preparation!
Any old lawn must be removed and preferably treated for weeds, the ground should then be dug over and levelled. The soil is best to be left for a few days to settle, but the longer the better to prevent an uneven lawn. Depending on your existing soil and layer of new topsoil (our 10mm screened, loamed topsoil is perfect) can be raked over to create a perfect base for your new turf. You are now ready to lay your new turf, preferably avoid walking on your newly laid rolls of grass! For more information watch these YouTube videos:
How much notice do you need to order?
The more time the better but generally 2-3 working days.
Our turf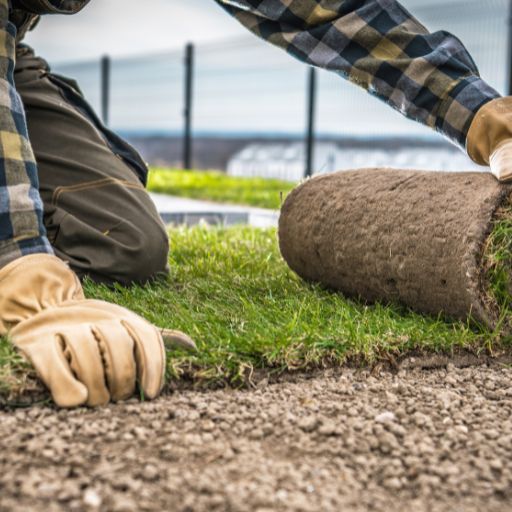 At Denmead Turf & Topsoil, we supply enriched rolls of turf grown in organic topsoil, and supplemented with a special grass seed blend that guarantees first-class lawn yields.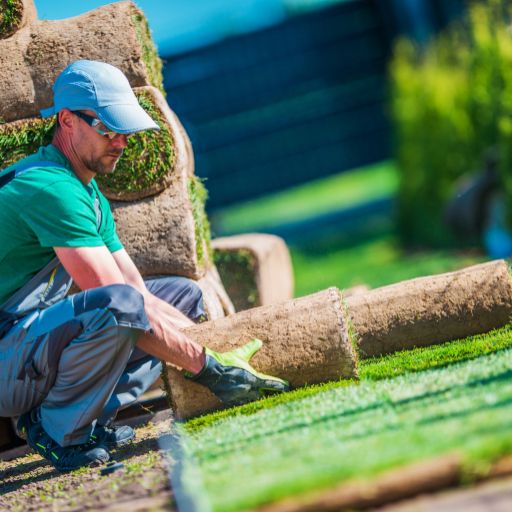 Once delivered, lawns can be laid in a matter of hours, our turf can be delivered at any time of the year from cold winter days to our hot and dry summers and is designed to require significantly less water for grass to thrive during dry conditions or with little sunlight.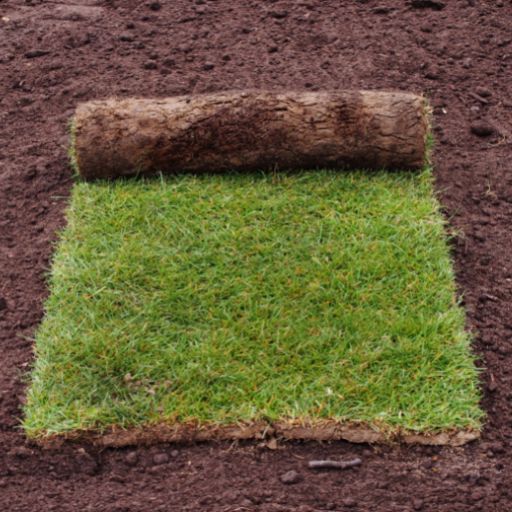 Turf can be laid at any time of year, most popular is spring and autumn when weather is mild and wet but new lawns can be made all year round!
Other items available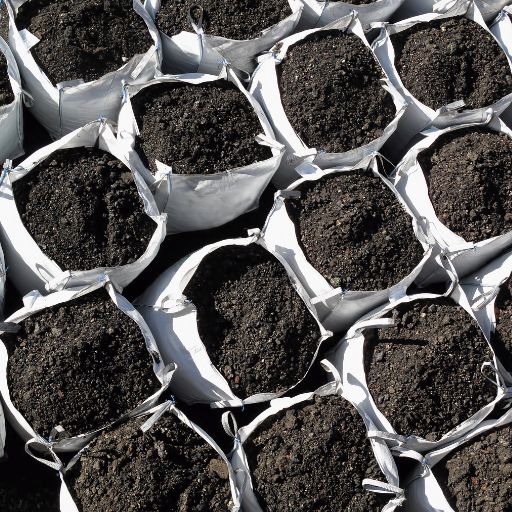 A 10mm screened, loamed topsoil perfect for using when laying turf or for raised beds and borders. It can be supplied in 900L bulk bags or, for larger amounts, as a loose, tipped load.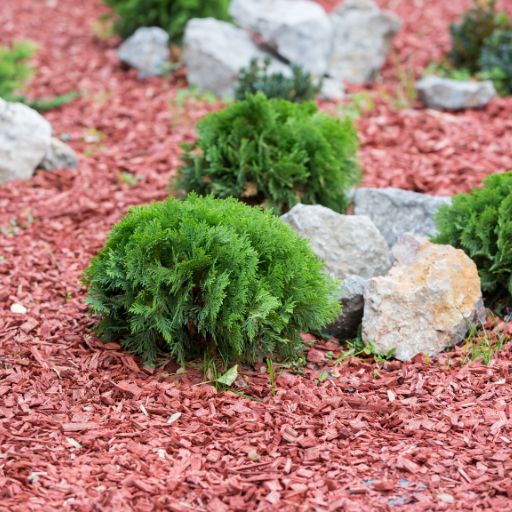 A range of landscaping products in bulk bags from a decorative pine bark to a wood chip mulch for dressing borders.
About Denmead Turf
Denmead Turf & Topsoil is a family-run business based near Portsmouth. We pride ourselves on supplying repeat customers across Hampshire and West Sussex with competitively priced, premium quality turf and topsoil, delivered straight to your doorstep or can be collected from our yard in Denmead, no order is too big or too small.
Opening Hours
Mon – Fri 08:30 – 16:30
Saturday 08:30 – 12:30
Sunday Closed
Why choose us?
Personal service from helpful, knowledgeable staff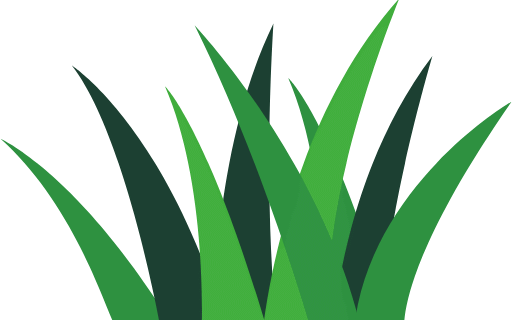 Denmead Turf pride itself on providing great customer service and advice on everything from how much turf or topsoil you need to how to care for your newly laid lawn. Whether you need to collect a few rolls of turf from our yard or 1000m2 delivered to site we can provide assistance to complete your project. We work with both homeowners improving their gardens and professional landscape gardeners and builders to provide materials for large scale projects.
Premium products
at
competitive prices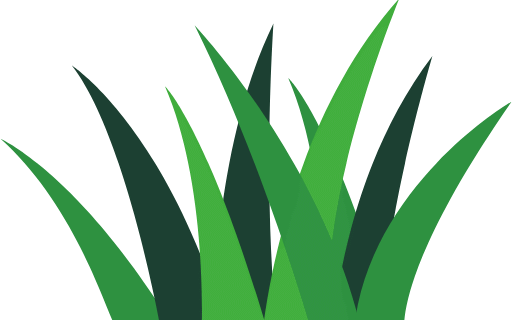 We have a selective range of products available in our yard that provide our customers the best quality products to create their perfect garden for the best price. We have turf and topsoil to create your beautiful family lawn. Our topsoil is also perfect for your raised beds and borders, and we stock a range of mulch and decorative bark products to provide weed-control and moisture retention for your flower beds. We also have a range of building products in bulk bags, including gravel, sand and ballast.
Buy 1 roll or 1000, we sell any amount to the general public or to trade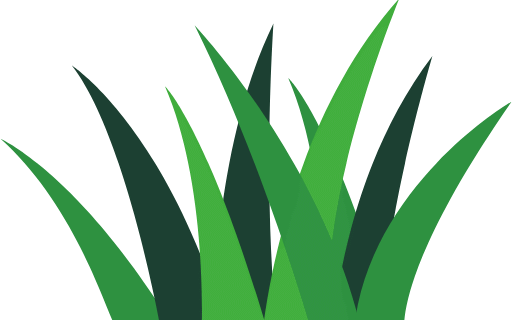 Whether you need a 1m2 roll of turf to patch your existing lawn or 1000m2 for a large landscaping project we always strive to meet the needs of our customers. Collection from our yard in Denmead (PO7 6NU) at the back of Parker's DIY shop is available or we will deliver turf and bulk bags for an additional charge.
A local
trusted and reliable
family business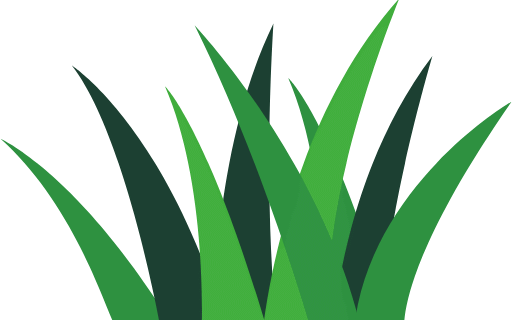 As part of the Parker's DIY shops family, we are a local business who takes pride in providing quality products and service to Waterlooville, Portsmouth, Fareham Hayling Island and Wickham. In addition, we can deliver as far as Chichester and the Witterings to the east and Winchester and the Hedge End area to the west of Denmead. We take pride in providing a personalised service and high-quality products to help customers achieve their beautiful lawns and gardens they desire.
Not sure what you turf options you need? Give us a call and we would love to help.